The nebula is a star formation area with ionized atomic hydrogen and has emitting, reflecting and absorbing components.
IC 5146 is located at the eastern end of the elongated dark cloud Barnard 168, seen from Earth, and together with it is part of an extensive molecular cloud. To the west lies the reflection nebula of vdB 147, which probably also belongs to the complex.
The active star formation inside the cloud leads to the formation of a young open star cluster called Collinder 470 with an estimated age of a few hundred thousand years. This cluster and especially the brightest star in its center, BD +46° 3474 (type B0 V, 10 mag), are responsible for the ionization of the nebula and thus for its glow. They create a "cave" in the dust and gas of the molecular cloud and thus open our gaze into its interior.
Comparison of my older images :
2015: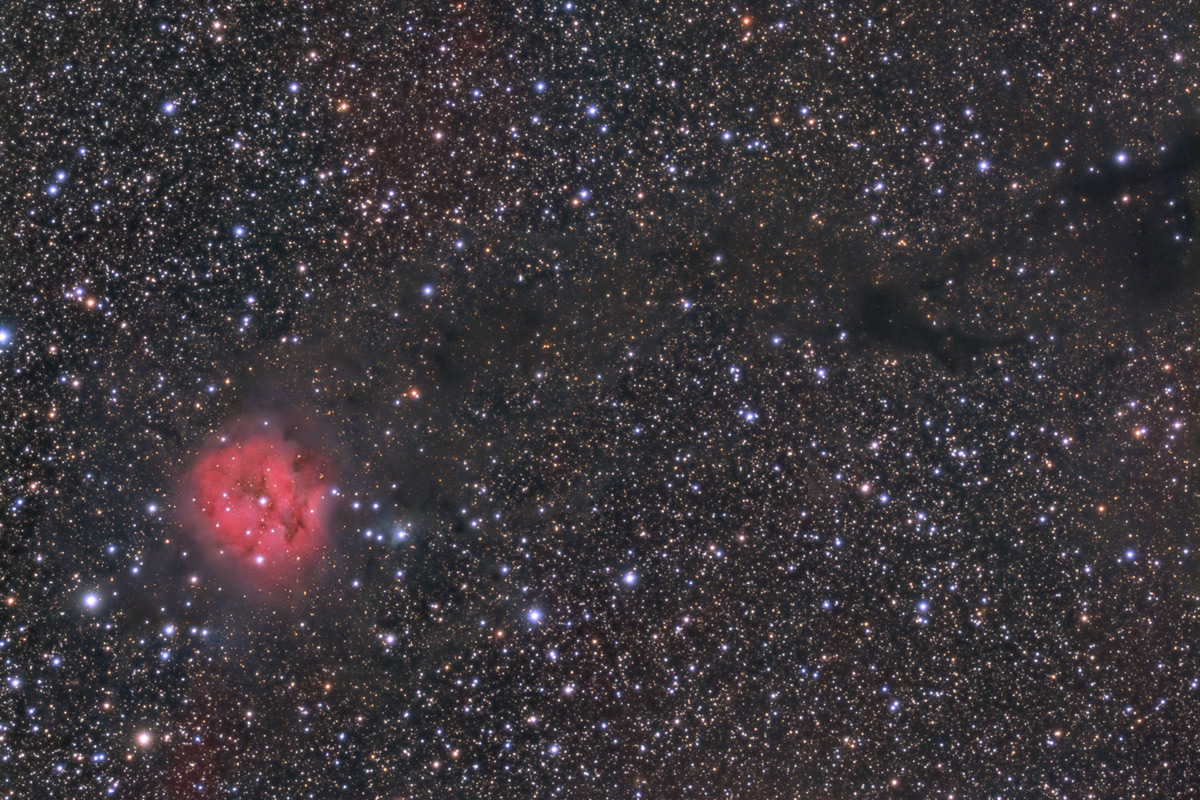 2014: