An increasingly serious annoyance for all astrophotographers is the light pollution. If you want to take pictures from your home, you have nothing else to do but to arrange with it. On the website http://www.lightpollutionmap.info you can find current measurements for every location in Europe.
For me on the outskirts of Bremen it is borderline, but not hopeless ;-) The following map illustrates it well: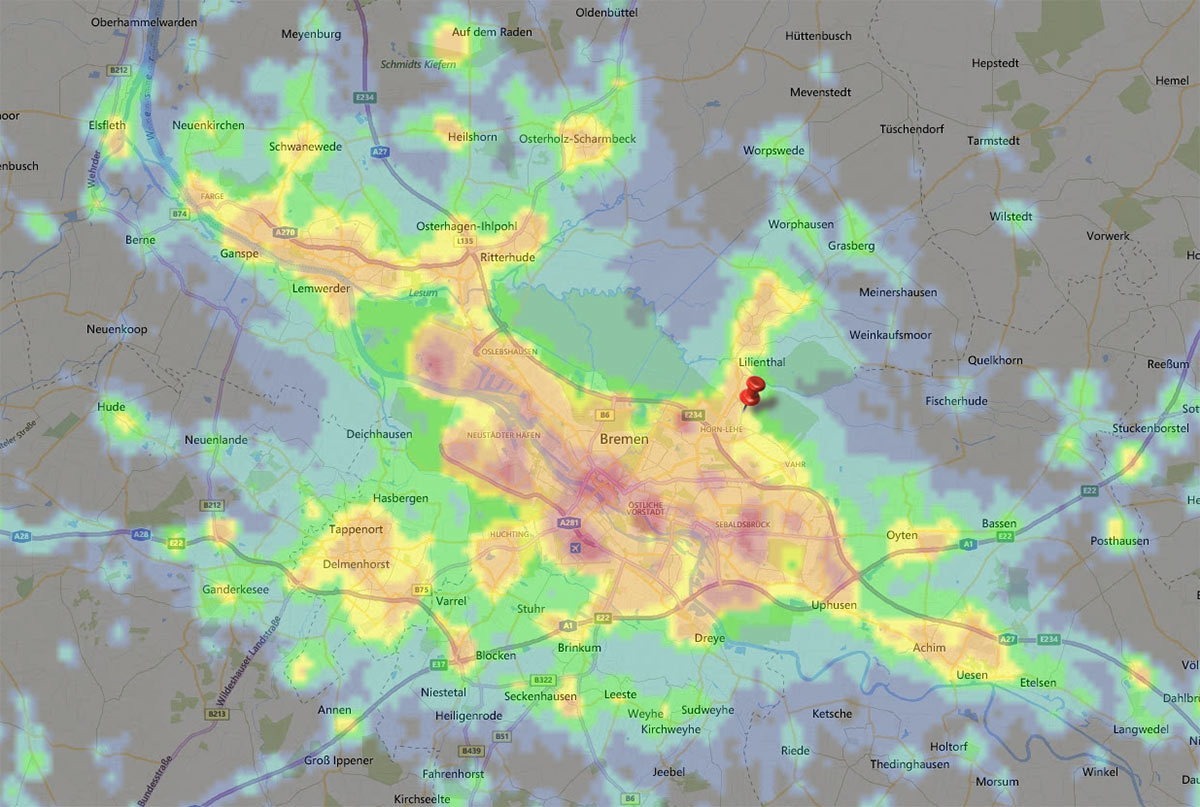 That's how it looks if I make a 20 sec. exposure with ISO 200 in cloudy conditions in the south direction. In the front there is my observatory, behind the brightly illuminated neighbourhood. I did the capture without tripod, therefore it is unfortunately clearly blurred, but one recognizes the brightness, I think very vividly.