The propeller nebula (Simeis 57, or DWB 111) is a worthwhile target for astrophotographers because of its spectacular shape. However, it is not very luminous.
It was cataloged in the 50s in the Ukraine, as 57th object in a catalog with 306 HII regions at the Simeiz Observatory.
The propeller nebula is often mistakenly referred to as DWB 111, but DWB 111 identifies only the southern arm of the propeller while the northern arm has the designation DWB 119.
The propeller nebula is near Gamma Cygni towards the northeast. Like many emission nebulas in the Cygnus, the propeller is part of a huge molecular cloud that is about 4.600 lightyears away.
Unfortunately only little is known about Simes 57, its distance is still undetermined, but it is estimated between 4,000 and 5,000 Lj. It mainly emits the line of H-alpha. The stars or other sources responsible for the ionization of the gas are not yet identified. The mass of the cloud is estimated to be slightly less than 50 solar masses.
Version in Hubble colors (RGB stars):
Ha: 20 x 1200 Sec., OIII 7 x 1200 Sec., SII: 10 x 1200 Sec., Sum: 10,3 hrs.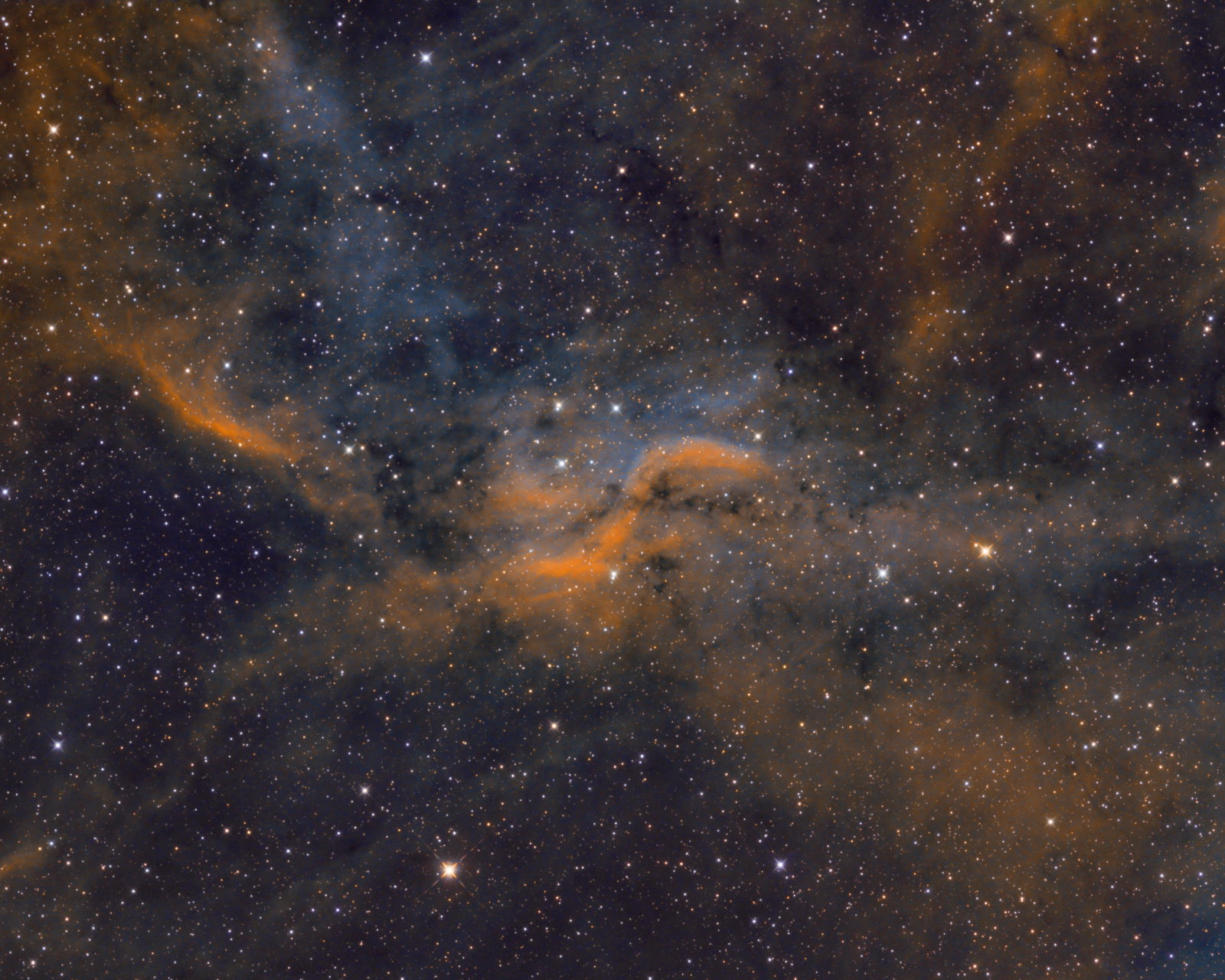 The image session in my blog ...