Since the moon was still shining quite reservedly and some nights clear sky were announced, I chose a quite bright H-Alpha target with the Propeller Nebula or Simeis 57, which I wanted to enrich with RGB data in addition to the Hubble palette. Somehow I had the idea that due to the high luminous intensity of the Epsilon I could make shorter exposures in the future. However, I had to find out that the desired depth could only be achieved by "holding on to it" as long as you can.
The fact that autumn is nearly back, I could see in the morning from the amount of water dripping down from the whole equipment. During the night it becomes cooler and cooler until morning and the high humidity condenses on the cold surfaces. You'd think it was raining in the observatory.

After the first two nights I was hoping to have a finished picture, but the combination of LRGB and H-Alpa turned out to be too unbalanced. Even through a third night I wasn't where I wanted to go for the depths of the image. So I had to add another complete night with 5 hours of H-Alpha. That was finally enough.
Here the H-Alpha image: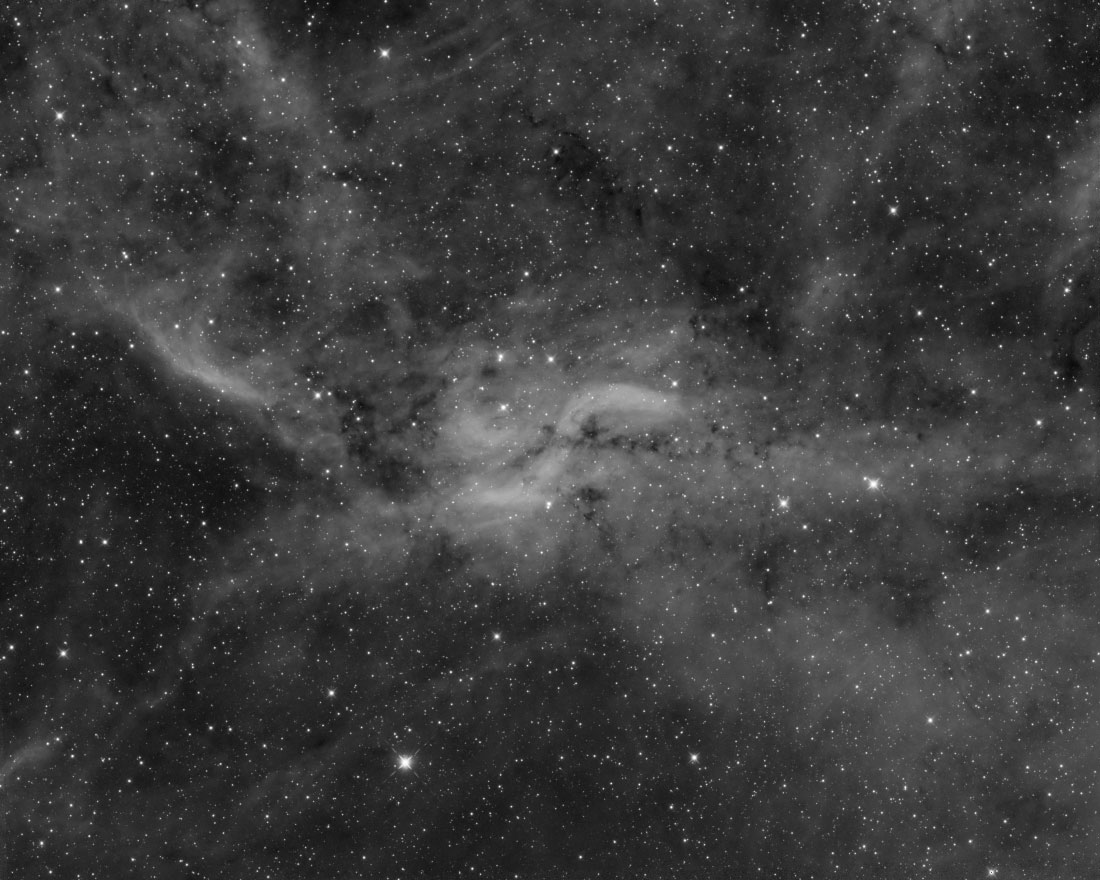 Ans here the LRGB raw version: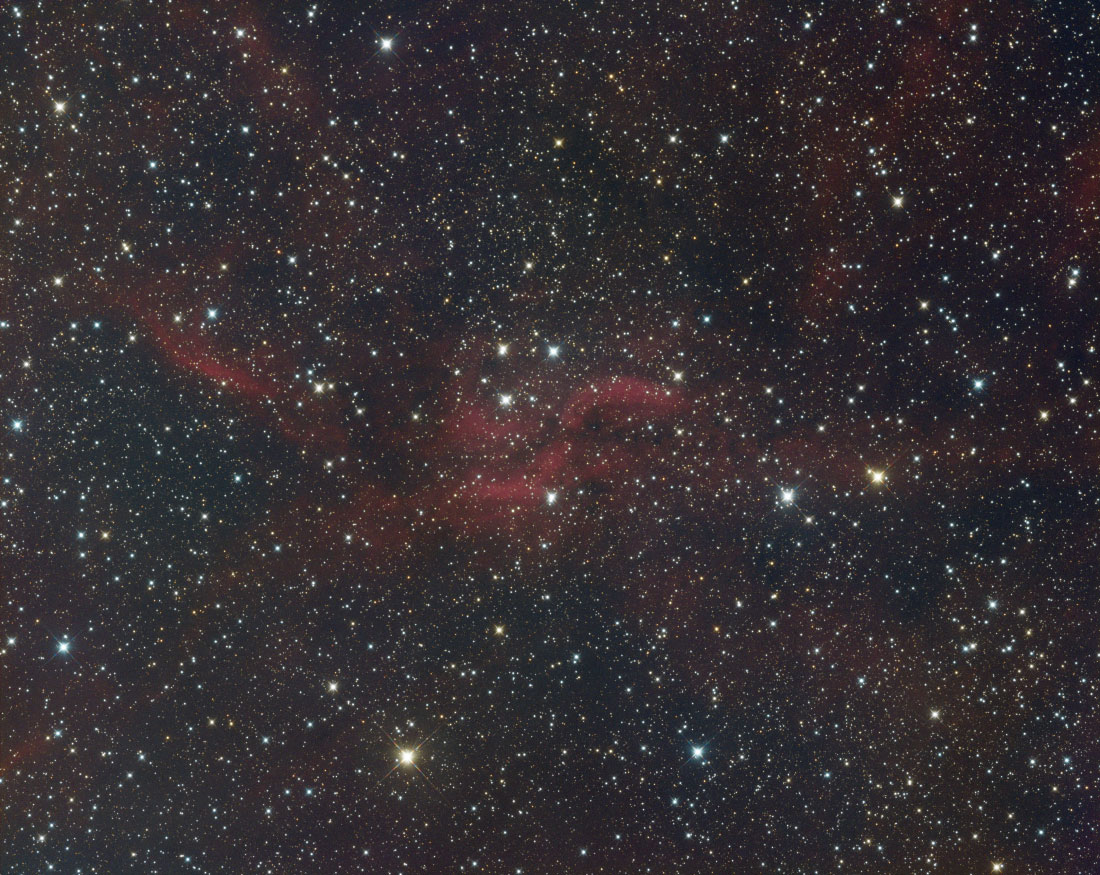 Back