After almost 10 days of foggy weather, finally a few nights where clear. Although the moon is still very bright, I try to continue the mosaic project of Sh2-240. Recently the FSQ annoyed me with slightly deformed stars in the lower corners. Somewhere there must still be a tilting inside. To exclude a focus problem, I activated FocusMax again, which I had not used for almost a year.
After all, now the focusing is done quite quickly. I do not know why I have done this all the time manually. At least today this works excellently. Unfortunately, the stars have not improved. So I tried one after the other different measures, screws loosened, tightened, tube rotated, focuser tightened or loosened ... at some point it was so satisfying that I could live with it.
By the way, 1800 second exposures for Sh2-240 where running. The second mosaic part is approaching to be finished. In H-Alpha it looks like this already: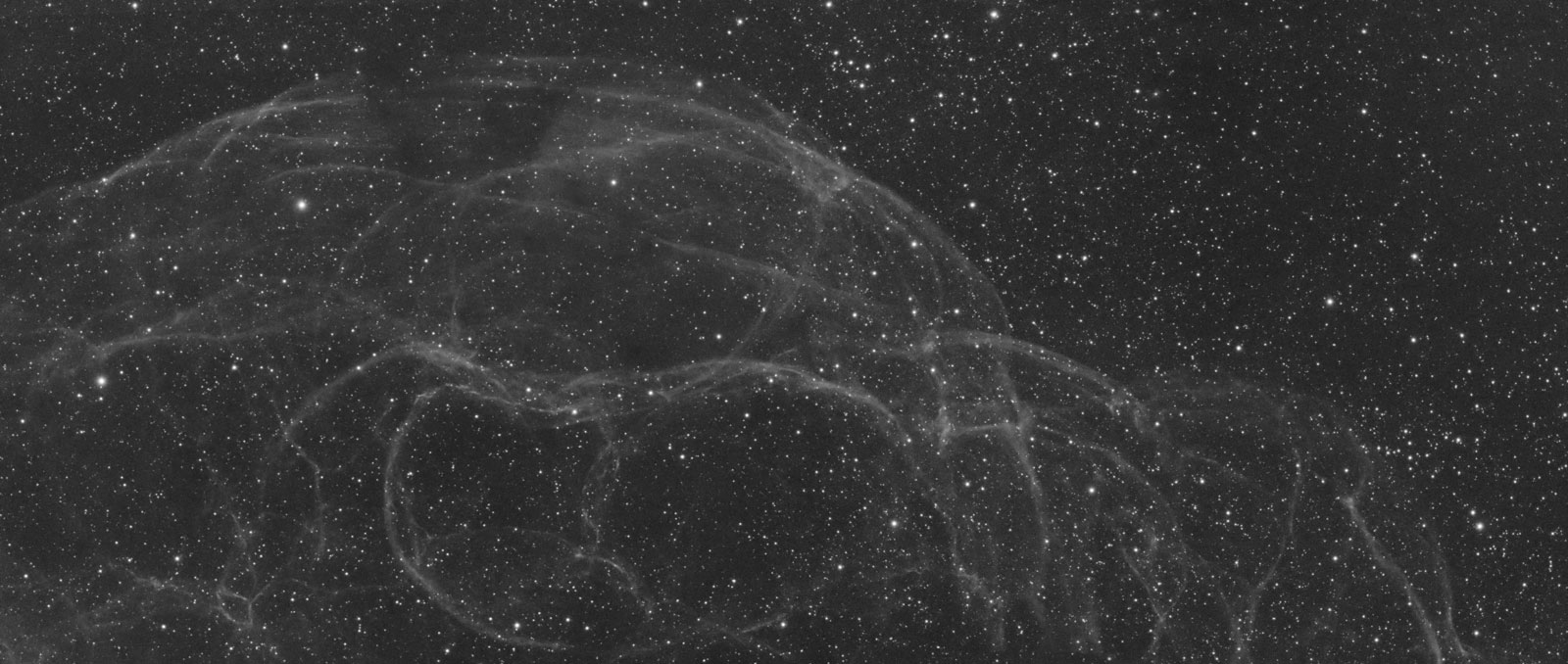 15.02.2017
After the third night I could finish four parts in bicolor. A first bicolor preview of the mosaic looks like this. I still have to find a suitable workflow for a mosaic, after all, this is my first attempt: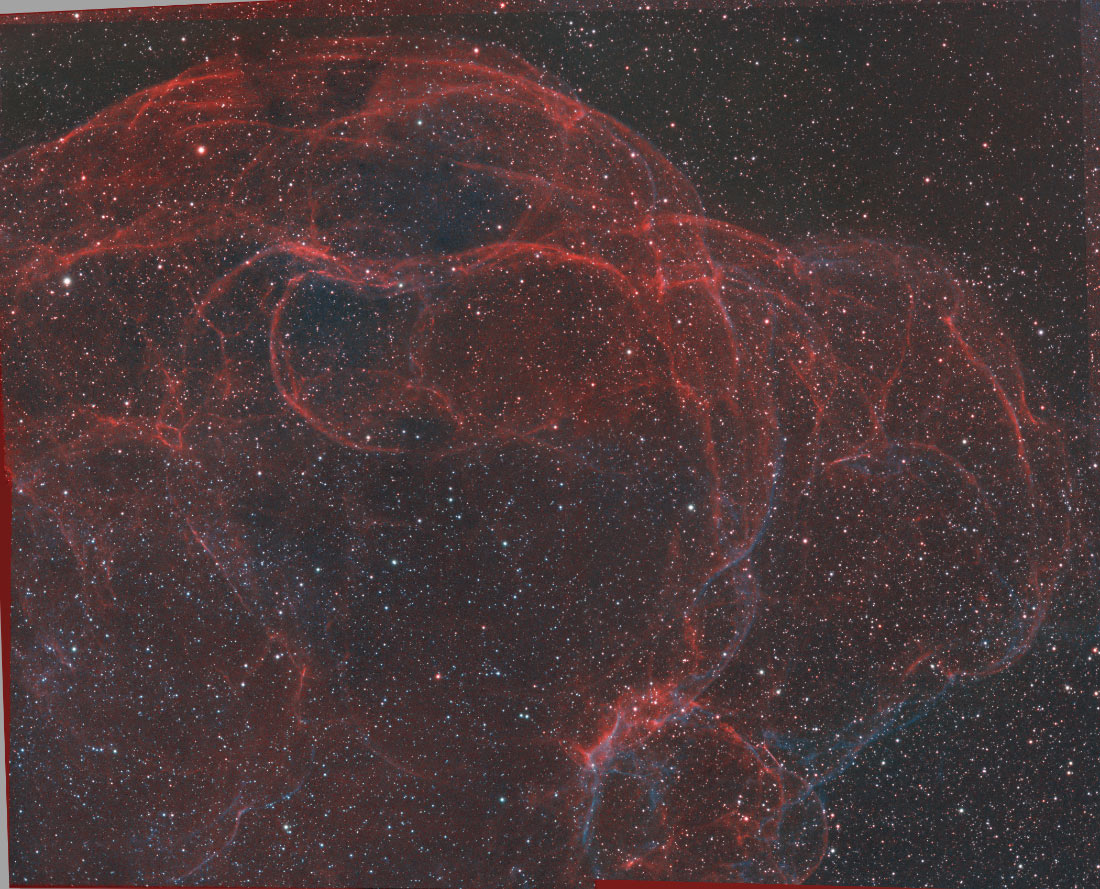 I have to admit that the bicolor-processing of a 4-panel mosaic is already quite complex. I could imagine that I skip the remaining 5 parts which still have to leave for now :-) The picture field looks allready quite interesting. The finished version can be seen here.
Back